Charter
On-line
Book your charter (only in polish)
The Great Masurian Lakes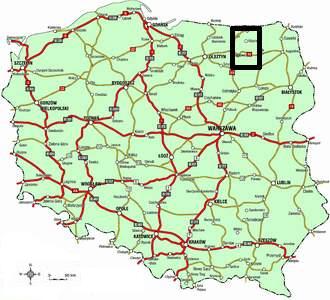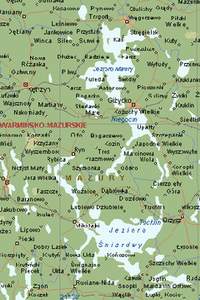 Masuria is the region of Poland least touched by civilisation. Tourists are attracted by its exceptional, if not unique, fauna and flora that enchant them with its variety and quantity. Despite man's activities bringing about transformations in the region there is still a lot of places completely wild (the Masurian region has eleven reserves), where the nature effectively defends itself against man.
The most characteristic feature of the masurian landscape is a big number of lakes that cover over thirty percent of the area (486 square kilometers). The Land of Great Masurian Lakes has been called the Land of a Thousand Lakes. In fact, there is not one thousand lakes but several thousands, including Poland's biggest: śniardwy and Mamry.
Another characteristic feature of the lake district is the fact that lakes are merged with natural water races. Those are bigger or smaller rivers. In the places where natural connections do not exist, the waterways have been built. Some of them are equipped with sluices. In this way were formed the routes allowing to navigate all around Masuria. And that's what makes this region a real paradise for sailors.
There is a lot of species of birds that you won't find anywhere else. Vast forests are a place of refuge for many types of deers and for lying in wait for them beasts of prey. Lakes of the region abound with various species of fishes and they are a real paradise for lovers of fishing. Starting your cruise at one end of the trail of Great Masurian Lakes you will sail for many days stopping every day in another new place. If you would like to get to know thouroughly every corner of the land even half a year wouldn't be enough to do it. When you travel fallowing the Trail of Great Masurian Lakes you sail past beatiful towns or villages with a lot of yacht marinas, pubs, cafes and restaurants.


Come sail with us in Masuria in the season 2022.